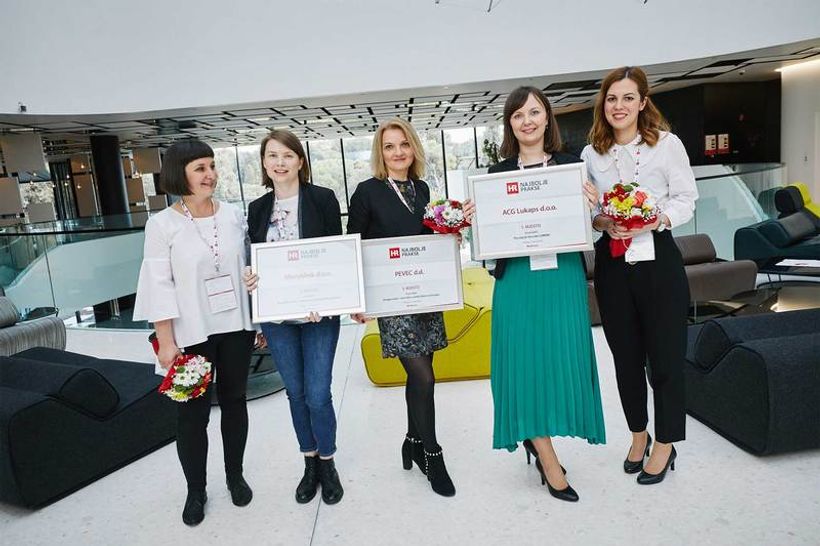 Since 2010, MojPosao has been rewarding successful projects in which organizations, teams, or individuals have improved their business and increased the quality of work of their employees.
As we slowly come to the end of another (we believe successful) fiscal year, we realize that the time has come to look into the 'rearview mirror of memory' and look back at the ideas, decisions and projects that marked the year.
More specifically, it is the ideal time to apply for the Best HR Practicesaward, namely our original HR project, which, with the contribution of the human resources organizational team, has gone from a good idea to a perfect solution and thus contributed to the business success of the company, that is, to increase the level of satisfaction and engagement of our employees.
What kind of projects are these?
Perhaps you have created a new reward system for your employees based on their performance and thus achieved significant revenue growth?
Or, for example, you have redefined your recruitment process for new employees, resulting in finding new, high-quality candidates and lowering the rate of unwanted departures of workers?
And perhaps you have established a new mentoring and education program aimed at students a pledge for a better future?
These are just some examples of good and successful HR practices, and we are eagerly awaiting new applications from innovative projects that promote the role and impact of human resources on the entire companies.
Therefore, submit a project that you are proud of and enter the competition for Best HR practices 2019!
The awards will be awarded within the framework of the 8th HR Days conference, and the deadline for submitting the project is 20th of February 2020..