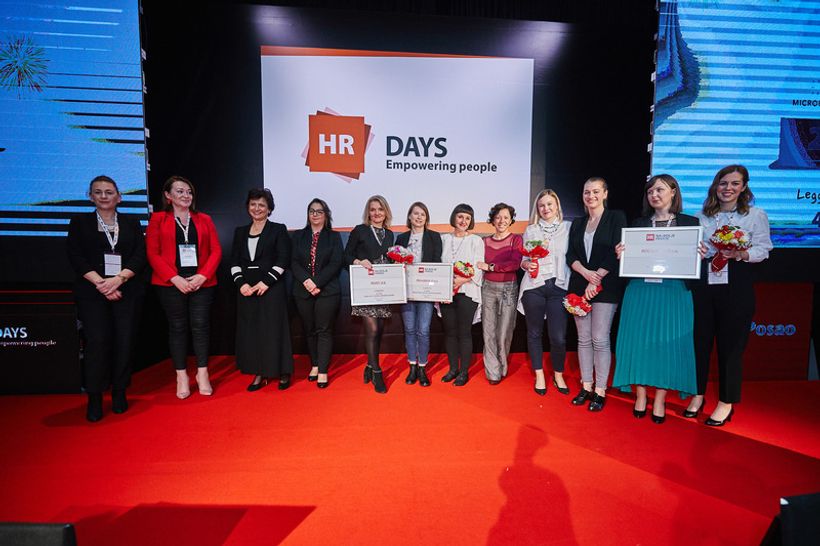 Best HR practices: ACG, Microblink and Pevec stood out with innovative projects
Naslovnica › Vijesti › HR za profesionalce › Najbolje HR prakse: Inovativnim projektima…
16.04.2019.
The award for best HR practices is a recognition of the dedicated and planned work of companies and organizations, teams and individuals who are excellent in human resources management.
The 7th HR Days conference was held in Rovinj – a two-day professional gathering of more than 400 HR professionals from the region and the world, organized by the MojPosao portal. In addition to lectures by exceptional domestic and foreign HR experts, discussions on current topics and practical workshops, this year's conference also offered content without which none of our conferences can and should not pass – the awarding of awards to the best HR practices in the last year.
MojPosao has been awarding this award since 2010, and an expert jury composed by human resources professionals has so far had the opportunity to evaluate over 120 submitted projects. And reward those truly excellent at managing human resources.
This year, a total of 20 companies sent their projects to the jury address, and the finals were eventually earned by 5 companies: Oracle, Pevec, ACG, Leggiero and Microblink.
The audience casts the deciding vote
In order to help the jury select the best ones, every year we add an additional member – our audience, conference participants – to the jury. On the eve of the award ceremony, representatives of the HR department of the companies that made it to the finals gave short, ten-minute presentations, followed by an audience vote. Here are the final results:
The first place was earned by ACG from Ludbreg for its original project 'Who would (not) want to be LUMEN'. The second place went to MICROBLINK for the project 'Beyond startup – Grow fast, develop with patience', while the third place went to PEVEC and their program 'Escape room – a new tool in the selection process'.
HR Practices return next year, and we look forward to new applications for innovative projects that promote the role of HR in companies and thus improve the quality of work of their employees and business results.